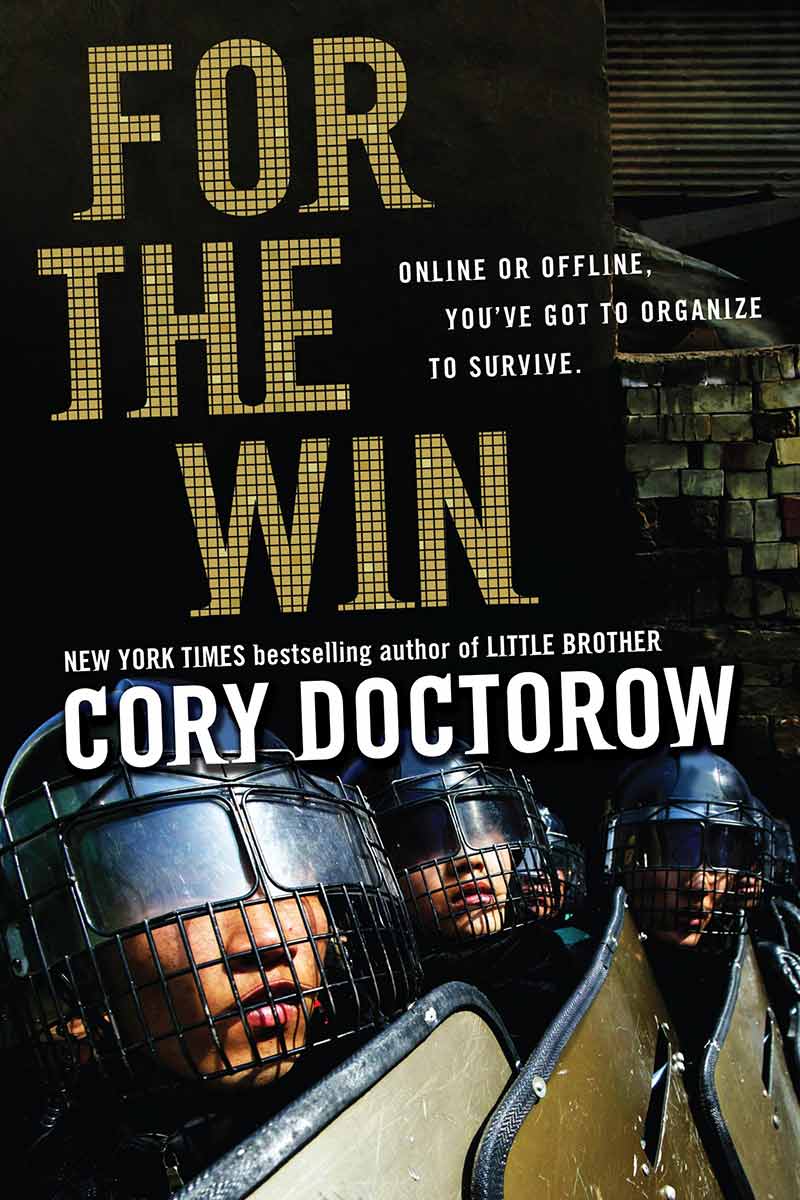 I like books. I like free things. I like Cory Doctorow.
So it's probably a good thing that those three things go together: Cory Doctorow writes books, and some of them are legally available for free on the Internet. Not all of them, but certainly enough for you to get your toes extremely wet… maybe even your ankles… and experience a decent sampling of his oeuvre.
For instance, his website https://craphound.com has the books Little Brother and its sequel Homeland, Pirate Cinema, Down And Out In the Magic Kingdom, Eastern Standard Tribe, Makers, With A Little Help, For The Win, A Place So Foreign, The Rapture of the Nerds, Someone Comes To Town Someone Leaves Town and Overclocked free to download in a few different formats.
I would recommend downloading and reading these various books, leaving your viewpoints on Amazon and Goodreads (and please, for the sake of my sanity, do more than just say "I liked it" or some other one-sentence "review" that doesn't elaborate on anything), and – if you enjoy Doctorow's work and you have the spare money to do so – buying them to support him. Because that's what we should do when an author challenges the copyright fascists and their flawed logic.