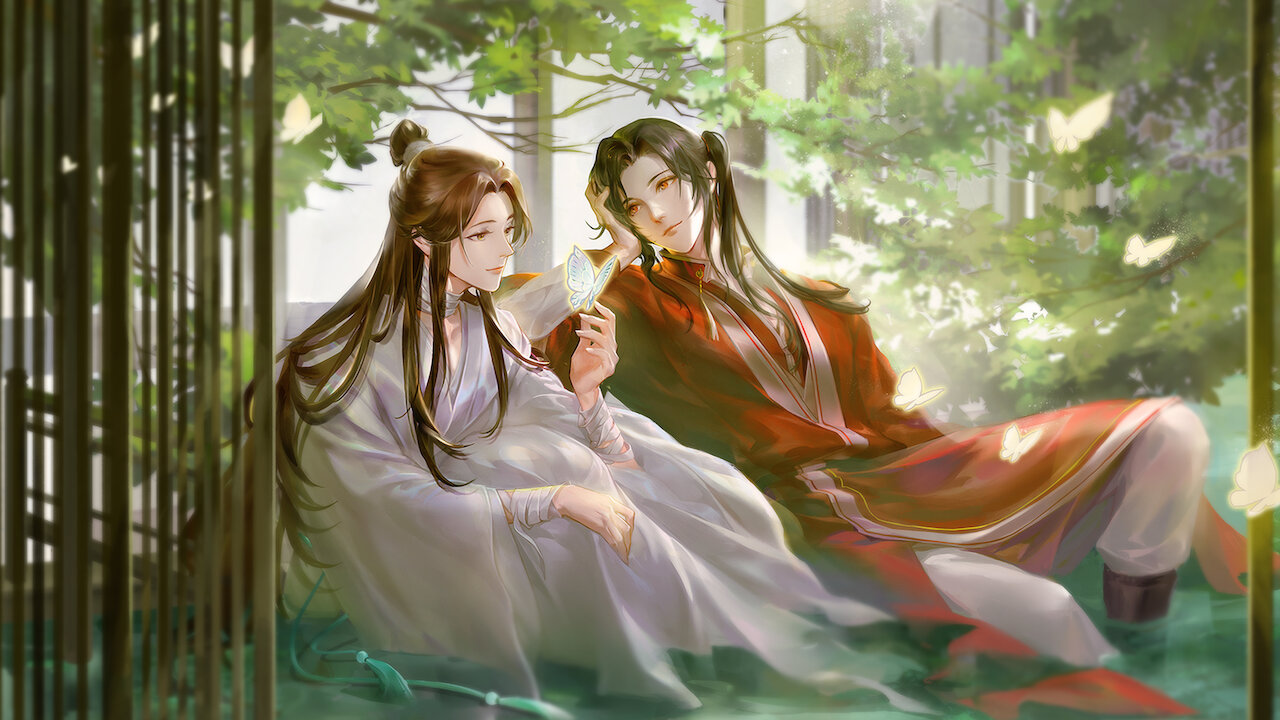 Once upon a time, Xie Lian was the beloved crown prince of a beautiful kingdom, who ascended to godhood in his teens. But then he interfered in mortal affairs, made things worse, and was cast out. He ascended to godhood a second time… and was kicked out again.
And in "Heaven Official's Blessing: Season 1," we find out what happens when this unfortunate godling ascends to deityhood for the third time. This donghua series (think anime, but Chinese) based on Mo Xiang Tong Xiu's novels of the same name, is a slow-burn that mingles romance with a uniquely Chinese brand of high fantasy, where the powerful or virtuous can become deities, but the tormented and tragic may become something else.
Upon his third ascension to godhood, Xie Lian discovers that nothing has really changed – he's deeply in debt, and none of the other gods like or respect him. The usual way to pay off his debt is by receiving merits from the worship of mortals… except people stopped worshiping him eight hundred years ago. But there is another way – he can investigate a certain mysterious problem on a rural mountain, where seventeen brides have been abducted by a mysterious "ghost groom."
With the assistance of the sulky, combative Fu Yao and Nan Feng, he goes undercover to find out what is abducting the girls – and ends up being escorted up the mountain by a handsome, mysterious stranger dressed all in red, who turns into a swarm of silver butterflies. But that man was NOT the ghost groom – which leaves Xie Lian to uncover the horror that lives atop the mountain. To make matters worse, the locals are also searching for the ghost groom, which only makes things more complicated when things inevitably go pear-shaped.
After that, Xie Lian decides to set up a shrine to himself in an abandoned shack, with the help of a young man named San Lang, who is very obviously not what he pretends to be. But trouble finds Xie Lian again when someone tries to trick him into going to the Half Moon Pass in the Gobi desert, near the dead city-state of Banyue. Even weirder, the other gods seem to avoid talking about this.
Along with San Lang, Fu Yao and Nan Feng, he sets out to the pass to find out what's going on there, and ends up encountering a sandstorm, a few dozen merchants… and a cave full of scorpion-snakes. But that's only the beginning of the undying terrors that still dwell in Banyue, killing anyone unlucky enough to pass through. And soon Xie Lian realizes that someone in Banyue has a very strong connection to him.
I personally like my romance stories with a heavy dose of plot, which makes "Heaven Official's Blessing" perfectly balanced – even if the slow-blooming romance weren't part of the story, it would still be a solid fantasy-horror series with gods, ghosts, goblins, zombies, and a really freaky undead face in the ground. The ethereal beauty of the lead characters and their sparkling heavens is a stark contrast to the nightmarish creatures that lurk in the mortal world below.
It's also a fantasy that feels distinct from its anime cousins – its world and cosmology are uniquely Chinese, drawing heavily from Taoism and other Chinese beliefs. The two supernatural mysteries are pretty well-developed, both horrifying and yet tragic, and the stories occasionally slow down a little for either some mild comic relief (Fu Yao and Nan Feng's constant fighting) or an ethereal romantic moment between Xie Lian and his mysterious red-clad man of the silver butterflies.
The animation is quite lovely for the most part, with some really beautiful moments standing out in the Puqi Temple or when the red-clad man escorts Xie Lian up the mountain. The only area where it falls down is when CGI is inserted, usually where it's not needed. It's very clunky.
Xie Lian is an easy character to like – perpetually unlucky and unpopular, yet unfailingly earnest and kind to everyone around him (as long as they don't beat up girls). Howard Wang gives him a low-key, soothing kind of voice even when he's upset. The mysterious Hua Cheng (whose identity is blatantly obvious) makes for a solid love interest, and the cast is rounded out by Fu Yao and Nan Feng, a couple of clashing, abrasive young men who actually do care about the disgraced prince.
"Heaven Official's Blessing: Season 1" is an animated show that perfectly balances out a slow-growing romance, beautiful animation, and solid fantasy/horror. For those seeking an alternative to anime, this might do the trick.