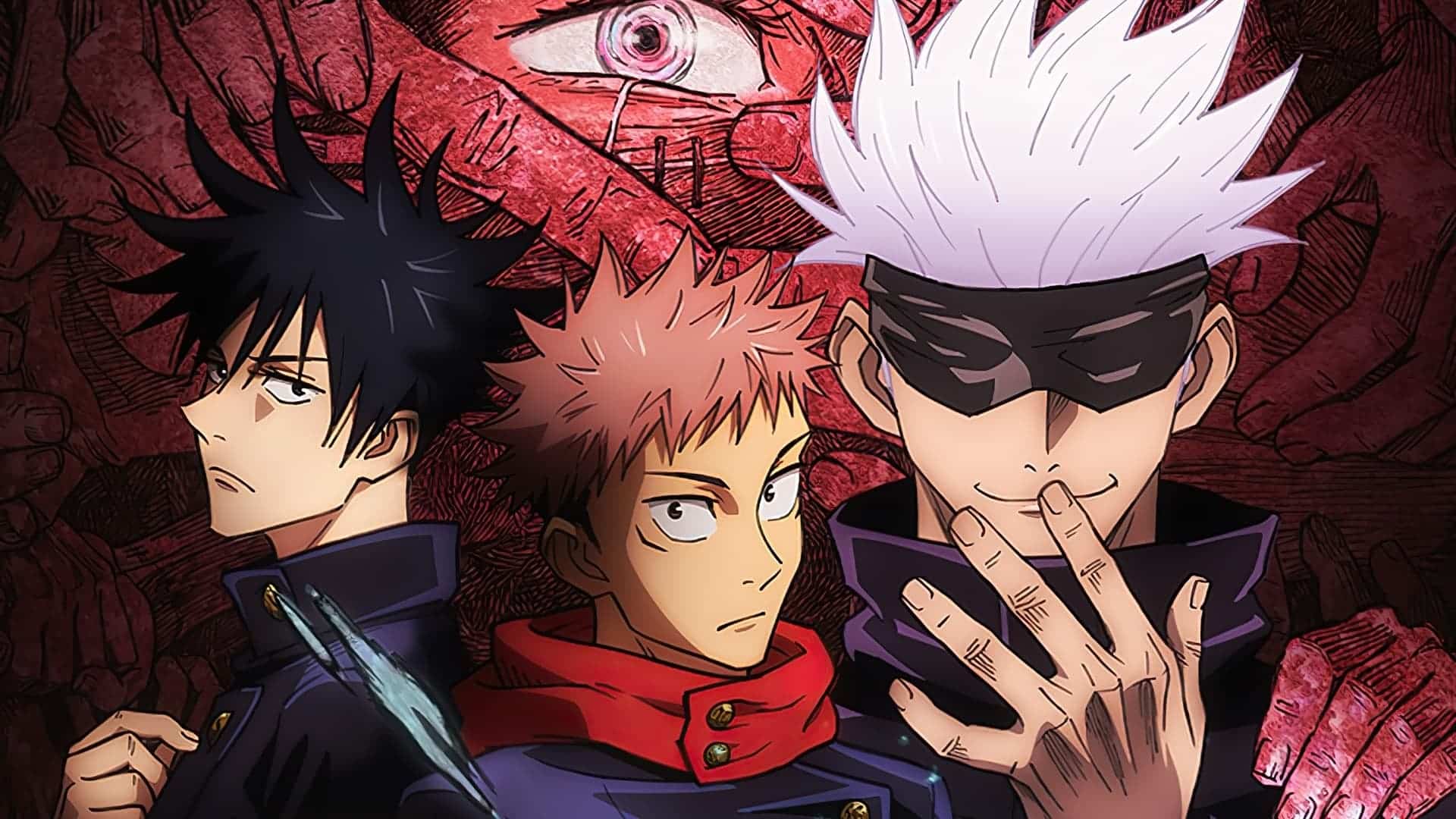 There are a lot of ways that shonen manga heroes get their powers or abilities… but I don't think anyone before Yuji Itadori gained them by swallowing a decayed finger.
But it definitely allows "Jujutsu Kaisen Volume 1: Ryomen Sukuna" to stand apart from the pack. Gege Akutami's breakout fantasy/horror manga series doesn't stray too far from shonen tropes here, but it does distinguish itself with some nimble humor, a likable protagonist, an intriguing villain, and a promising supernatural world of curses to explore.
Supernatural occurrences in our world are caused by curses (which look like weird, very imaginative monsters) manifested by cursed energy. The most powerful of these was the malevolent Ryomen Sukuna, whose twenty fingers are capable of causing all kinds of chaos. The only ones who can destroy these curses are jujutsu sorcerers, who use their own cursed energy to exorcise harmful curses.
Which brings us to Yuji Itadori. When his friends accidentally unwrap one of Sukuna's fingers, they're attacked by powerful curses that first-year jujutsu sorcerer Megumi is unable to deal with. To save his friends, Yuji swallows the finger. Not his brightest moment. But surprisingly, he turns out to be one of the rare people who can control Sukuna, rather than being killed or possessed.
So the eccentric Gojo manages to get a deal for Yuji: the jujutsu sorcerers will allow him to live until he consumes all twenty fingers, which will allow them to kill Sukuna once and for all. Yuji transfers to the Tokyo Prefectural Jujutsu High School, where he's in the same class as Megumi and the pushy Nobara. But none of them are prepared for just how nasty things are about to get.
"Jujutsu Kaisen Volume 1" has various familiar tropes of an urban-fantasy shonen series – you have the secret magical organization that fights evil stuff, various monsters needing to be slain, an eccentric but powerful teacher, a tough but big-hearted teenage hero and his complementary friends, and so on. None of this is bad, mind – it's more important for a story to be good than to be wholly original, and Gege Akutami's opening chapters are pretty solid work.
Of course, the introductory chapters are a little rough, but still very effective, and Akutami has a knack for tugging the heartstrings, comedy (the punching stuffed animals) and bloody fight scenes. He has a real talent for generating creatures that are grotesque and unnerving, such as the grinning fish-man or the stretched-face creature asking about receipts. Whenever a curse appears, even a weak one, there's a sense of grinding dread that can only be dispelled by its exorcism.
The art is similar to the writing – it's a little rough, but effective. Akutami's style is lanky and angular, with lots of detail and greater realism given to his fight scenes and monsters. The guy has talent, and it should be rewarding to see how his art evolves over the course of the series.
Yuji Itadori is a pretty classic shonen hero – he's a teenage boy who isn't the brightest, but is ridiculously strong and has a will of iron. He's also given a personal goal (to make sure people have good deaths), but isn't unchallenged in his goals: one of his fights has him freaking out and lamenting that he doesn't want to die, which is painfully relatable. The rest of the main cast is also pretty solid – Megumi is reserved and uptight, but has a more compassionate side; Nobara is brash and capable; Gojo is the weird and cheerful mentor figure.
For those who have enjoyed series like "Bleach" or "Kekkaishi," "Jujutsu Kaisen Volume 1: Ryomen Sukuna" is a solid beginning to the hit series, leaving you hungry for the next volume.