I have a confession to make: I kinda like the Mortal Kombat movie from 2021.
I mean, it's not as controversial as saying you're an unironic fan of Battlefield Earth or something like that. But as I understand it, fans of the video games didn't like it a great deal, even just compared to the 1990s movie.
And I won't lie – it's flawed. Cole is a pretty bland lead character who isn't from the games, though he's inoffensive and he avoids the whole Gary Stu character aspect. Kano is lots of fun to watch, and I suspect the actor had a ball playing him. Shang Tsung is not really very intimidating, There's some eye candy for women and a small number of men (Liu Kang is basically this ALL THE TIME). The special effects are pretty decent. Hiroyuki Sanada and Joe Taslim are basically perfect as Scorpion and Subzero, and there's a reason the entire climax is about these two whaling on each other.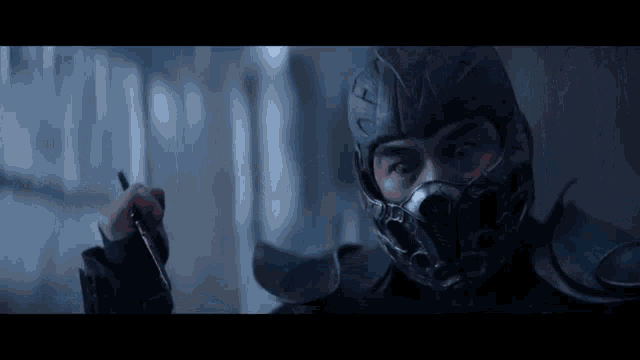 But I think of all the characters, I enjoy watching Sonya Blade the most, because she is an example of a warrior woman written correctly. And we don't have a lot of those anymore – a lot of female characters in current-day action movies are essentially written as power fantasies…. which are okay, as long as it's acknowledged that they're nothing better than that. These characters are coldly constructed to maximize feelings of shallow empowerment without risking upsetting anyone by making the character look "weak" by having them be vulnerable, struggle to do anything, or need anything from a man.
Disney, I'm looking at you. You gave us Rey, Live!Mulan and Captain Marvel.
Sonya Blade is literally not like the other girls… and for once, that's a good thing. The first thing to note is that she is always depicted as a butt-kicking badass – she's a military veteran who's good enough to fight in Mortal Kombat, and she's strong and skilled enough to capture Kano and keep him chained up in her house. When Subzero is chasing down Cole, she's the one that Jax sends him to to keep him safe.
But it's worth noting that in raw physical power, she's not the strongest. On average, men are much stronger than women physically, which many movies and TV shows don't want to acknowledge because… I guess acknowledging it would be considered misogynistic. But Mortal Kombat does implicitly acknowledge it, because Sonya is shown going toe to toe with physically powerful men not based on raw muscle power, but using her brains, her training, and her agility. Her part of the climax is a wonderfully intense game of cat-and-mouse, where she not only has to battle Kano's physical power but his laser eye, which she manages through manipulating her surroundings as well as physical attacks.
Which brings me to another aspect of Sonya that many other action heroines don't have anymore – she struggles. Watch the Disney action heroines mentioned above, and you'll be lucky if they EVER struggle to take down their enemies.
In the shallow minds of the people writing these stories, I think they imagine that a woman struggling would make her look weak… and that idea is bad storytelling. Seeing your hero struggle is part of the experience of wanting them to triumph – you watch them sweat, get punched, collapse to the ground and struggle to get up again, and lose their initial fights. That makes it all the more cathartic and satisfying when they finally triumph – because you know they worked for their triumph over the bad guys, and all the sweat, blood and tears were worth it in the end.
If the hero's only flaw is "he/she needs to realize how AWESOME he/she is!", and they breeze through, effortlessly winning the day without breaking a sweat… the only people who find that satisfying are people who just want a power fantasy.
And yes, Sonya struggles. She follows the arc of HERO FIGHTS –> HERO FAILS –> HERO REGROUPS/TRAINS –> HERO FIGHTS AGAIN –> HERO WINS AFTER STRUGGLE, like Luke Skywalker and other classic heroes. Her ultimate triumph over Kano – and gaining an arcana – is narratively satisfying because we watched her grapple with him right to the end, and it was a near thing. So when she looks at her dragon mark and laughs, it feels earned.
I do not get that feeling from a Captain Marvel, a Rey, a Live!Mulan. They don't struggle to win, so there's no cathartic satisfaction when they do win. It's like watching Usain Bolt outrunning a toddler. Who'd find that satisfying?
I also really like Sonya's relationships with the men around her. She doesn't really interact much with the female characters – I think she only encounters Mileena, who skips out on murdering her because she wouldn't get Mortal Kombat street cred from it. I guess she probably meets Cole's wife and daughter at the end of the film.
Anyway, throughout the movie Sonya interacts mainly with the male characters, and for the most part… they treat her no differently than if she were a man. The only exception of Kano, who is a walking mass of personality defects, who is sexist to her because he's casually offensive to everyone (and also he's salty that she chained him up). But the men on her side treat her with respect and admiration, not considering her any less worthy because she's a woman, and it's hard to imagine that, say, Cole would treat her any differently if she were a guy.
That also goes for her relationship with Jax. I'm not sure what the age difference is between them, but it seems like they have a big brother/little sister connection, with a hint of mentor/student.
One thing I've noticed about movies in recent years is that women are often not allowed to be the mentees/students of men anymore – a woman must either know everything she needs automatically, or she must learn from another woman. See Rey, Captain Marvel, etc. That makes it kind of wholesome when Sonya admits that when she first entered the military, she wanted to make Jax proud, and that was clearly an important motivation in her training and her service.
It's also worth noting that in the second act, she also spends a lot of time just supporting Jax. She's told that she can't train for Mortal Kombat because she doesn't have a dragon mark that gives you superpowers, and instead of pouting or kicking up a fuss, she decides to go support her best friend, who just lost both of his arms and has been given little dinky robot ones instead. She doesn't make it all about her, but about her friend who needs help.
On the subject of Sonya not having an arcana, I also liked that she's demonstrated to have actual morals rather than a vague sense of goodness that is never challenged or confronted with temptation. You see, Sonya wants an arcana because she wants to engage in Mortal Kombat (DA DA DA, DADADA DA DA DA!), but there are only two ways to gain one. Either you are an elite fighter and vague supernatural powers bestow it on you, or you gain it by killing someone else who has the marking.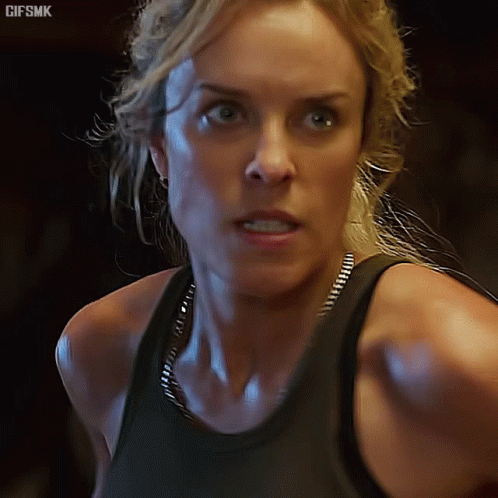 Kano has the marking. Now, Kano is a person who has done all sorts of hideous criminal things, and killing him would probably make the world a better place. In fact, he keeps taunting Sonya about killing him, even to the point where she fights him but does not kill him, just to demonstrate that she can in fact beat him. But she doesn't kill him, because at that point he was technically an ally and wasn't a direct threat.
Does she kill him? Yes. But only after he turns against the group and tries to murder her twice, in self-defense.
The same way a hero has to struggle for his success to mean anything, a hero's morals have to be challenged for their morality to have any depth. If the hero is never tempted to do the wrong thing, then their morality doesn't really mean anything. This is especially true in a situation where doing the wrong thing feels like it might be the right thing, such as killing a loathsome murderer who will get superpowers and probably misuse them to kill even more people.